By understanding the behavior of trillions of searches, Google has analyzed that people look for businesses nearby or in their immediate areas. As a result, Google now considers your location when showing a result on the search engine result page, and other search engines follow. Additionally, your small business can now appear simultaneously within the organized search results and the local map pack by implementing the best local SEO strategy.
What is Local SEO?
Local SEO is the practice that increases online search visibility so that online searchers can find your store or business near your location. According to Rack Ranger, 29% of all Google search engine result pages include a map pack in the results. Ideal practices optimize the website to increase traffic, get in more leads and increase brand awareness from local searches.
What makes local SEO different is that it has various ranking factors according to which the ranking is determined. These include:
The location from which the person is searching from
NAP citations
Presence of Google My Business Listing
Keywords used in the Google My Business profile
Sentiment and keywords used in online reviews
Number of check-ins at that location and shares on social media
Google Maps star rating for the business
Why is Local SEO Important for Businesses?
Around 75% of users search for something local on their phone and visit it the same day.
Who are these businesses?
They can be brick-and-mortar clothing or fashion store, grocery retail stores, supermarkets, or services such as doctor's clinics or a plumber.
Why is this so?
Mobile penetration has increased in the last few years, and on-the-go searches have exploded. Consequently, local SEO has amplified for companies with a regional rather than a national audience.
What is NAP in Local SEO Mean?
NAP is the Name, Address, and Phone Number of your business. NAP citations are places where all details are listed. They are important because Google cross-checks to confirm the accuracy of NAP details. The more often NAP citations are visible on the website, the more reliable the information is. Additionally, they should be consistent on all platforms, including websites, Google My Business Profile, local listings, business directories, etc.
A tip for writing your NAP: spell all abbreviations like road and not Rd, Avenue and not Ave, and use dashes to ensure proper spacing
Points That Must be Consider in Making Local SEO Strategy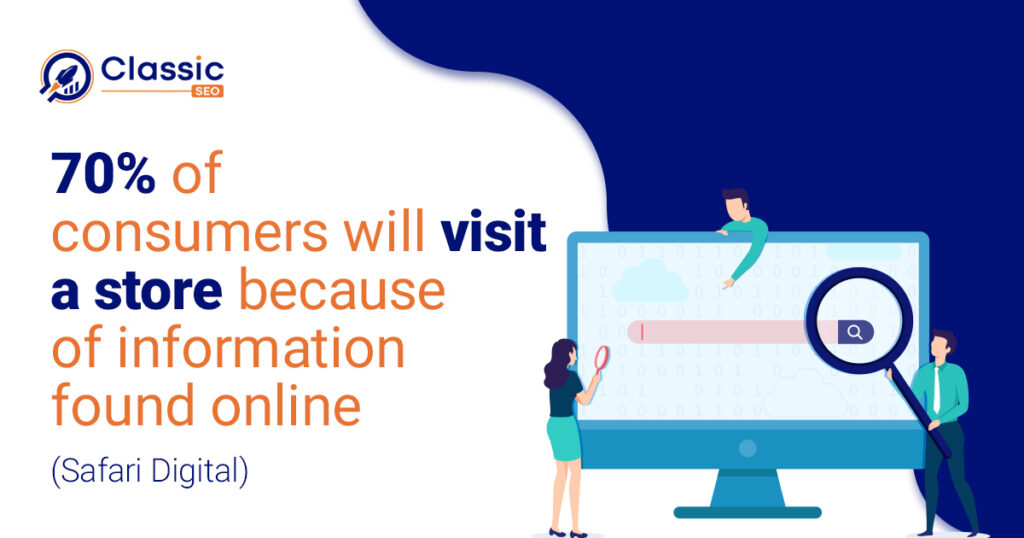 Before you consider gaming up your local SEO strategy, ensure that your regular SEO strategy is developed and up to date. Take care of all technical issues on your website, such as quick loading time, updated SSL certificate, and relevant canonical URLs used. The navigation should be easy-to-follow and natural for the users.
Create a Google My Business Page and Try to Rank it.
Moz's annual Local Search Ranking Factors Study revealed that the top factor that helps rank high in the map pack is the Google My Business Profile. To rank your Google My Business Profile high, understand that consistency is the key. Everything that you put up on your profile, should match your NAP citations on the website and your website. Different NAP citations are flagged even if Avenues are spelled as Ave, or Street is spelled as St.
Fill in every data point to complete your profile and provide 100% information. Conduct comprehensive keyword research to fill the keywords section, and do not forget to select the category. Primary and Secondary categories are both important. Additionally, details like opening hours and holidays prevent a customer from getting frustrated after driving to the business and finding it closed.
Happy Customers Reviews are Always a Key to Success.
The online reviews are approximately 15% of the weightage for a better Local SEO Strategy. Negative sentiment on your Google My Business Profile can pull your business down. Getting a positive review and replying to a negative review is beneficial and depicts the business as trustworthy.
Always ask customers (especially happy ones) to leave a review and make it easy for them by emailing them a review link. If you close a sale in person, remind them there and then to leave a review or have a device ready with the review link. This makes it easier for the consumer to leave a review. However, be careful that they don't leave positively biased reviews since you have your eyes on them.
Optimize for Voice Search
With now on-the-go searches, 20% of all Google searches done on mobile are voice searches. These searches use colloquial or causal language and tend to be slightly longer, using more long-tail keywords. There aren't many tools that help convert a "written keyword" to a "voice-search keyword" except to try the process on your own and understand consumer behavior.
Must Consider Local News Stories and Events in Your Content
Just as you should consider local stories and events in your content, you should also try to stay in the local news. Get reporters information about your grand re-opening and the launch of new product ranges, or just build the hype on your social media via guerilla marketing.
Optimize for Mobile Friendly Website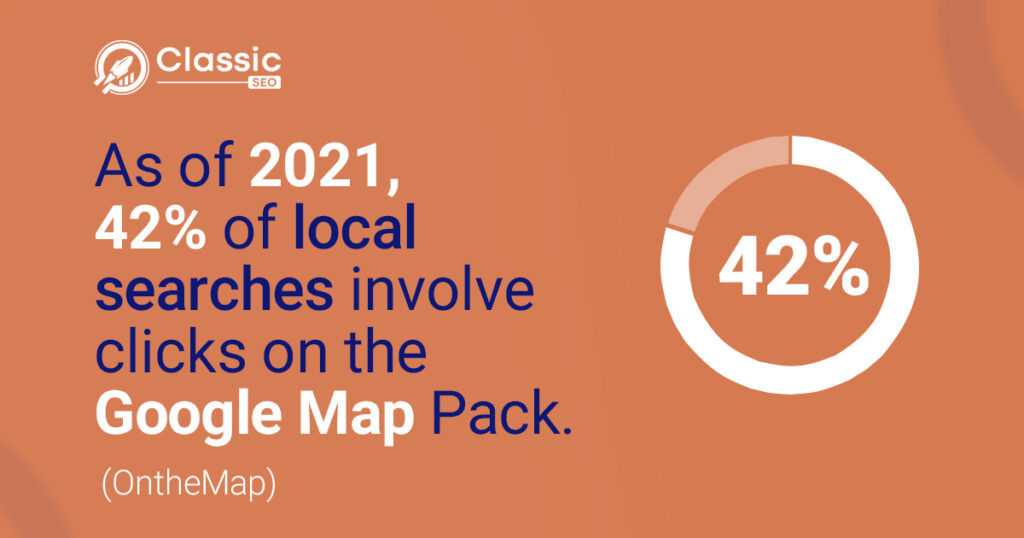 Mobile searches and visitors are increasingly becoming popular as compared to desktop visits. For local SEO and a good regular SEO strategy, your website needs to be optimized to be ranked higher on the search engine ranking page. To achieve this, use bigger fonts, screen reading accessible technology, and a great user interface for a better user experience.
Search for Local Keywords
Local SEO keyword is a sprint you run, rather than other SEO strategies that are a marathon. One comprehensive keyword research is done and dusted; you don't need to find new keywords all the time.
Tools like Yelp Suggest or Google Suggest work well for local searches. Yelp can take a keyword that you think a potential customer would use and shows relevant search results, sometimes even those that did not contain the term you typed in but with similar search intent.
Apart from this, you can ensure that your local-focused keyword is wrapped in a heading title. It tells the reader that you are in the area they're looking for and also ranks higher on the search engine result page when the crawler goes through your website.
Use Location-Specific "About Us" Page.
Embed a Google Map on your About Us page, sharing your exact location. You can get the code from Google Maps itself.
Moreover, if applicable, you can include details of where to find parking and photos of your store's interiors and exteriors. Add your store hours and holiday timings and credible testimonials from your customers. All of these details ensure the credibility of your website and brand.
Create unique content for each page with the NAP consistent across all if you have multiple pages.
Focus on Online Business Directories.
Another tactic to boost your SEO is you get your business featured on online business directories. These cite your name, address, phone number, and, in some cases, a description of your business and website. To name a few, they are Yelp, Foursquare, MapQuest, and YellowPages.
Get High-Quality Backlinks
Getting featured on your competitors' sites is a challenging but exciting task. Mention key players in the industry who aren't direct competitors, and tell them you've featured them and would love a link back to your business.
Another kind of backlinking network that you can establish is by asking your distributors, suppliers, wholesalers, and neighboring businesses to mention you. Cold emails them with a specific page link where your mention could be valuable. This will reduce the effort needed to update the website.
Moreover, apart from considering local news and events in your content, you can sponsor local events. The event management team mentions you on their social media platform, Google My Business Profile, or website, which builds your backlinking network. Stay in the PR. Submit local press releases on exciting occasions such as the re-opening of business, new collections or product launches, etc
.
Create Dedicated Pages for Products/Services.
Do not clump all your offerings under one heading or page. Dedicate one page to each offer, be it a product or service, to establish authority in the eyes of search engines. It depicts you as a credible source of information and pushes your search engine ranking higher. Search engines can then easily read and navigate through the website, and the more specific a page is, the lesser competition you have in the subject, ranking it up higher again.
How ClassicSEO Helps in the Improvement of Your Business.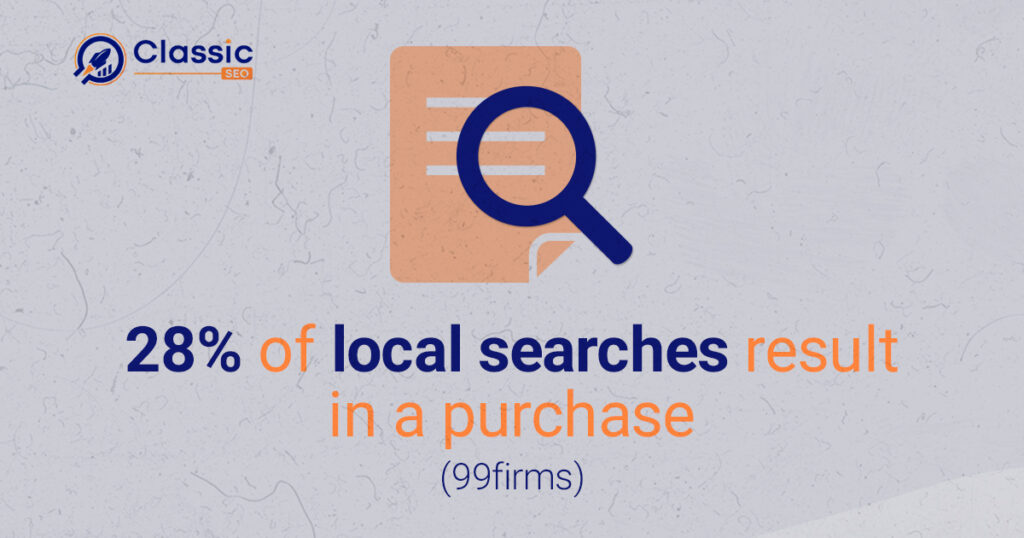 To acquire higher quality leads and organically increase brand reach, ClassicSEO brings in more targeted visitors, driving more conversions. The offerings include a detailed website audit to devise an SEO strategy then and develop a backlinking and link network. ClassicSEO, other than suggesting data-driven growth strategies, also helps in proactively monitoring to gauge the results by keeping a close look at the KPIs. The process is highly transparent at all stages, including strategy building, implementation, and tracking.