Gone are the days when people used to turn to the keypad of their phones and type out their queries.  Now, they have found the easiest possible way of asking questions on the internet; they use voice search to look for answers.
Yes, you read that right. Obviously, writing things down takes more effort than simply speaking them out. This is the reason why typing queries on the internet is almost getting redundant. To get the most out of this, marketers are advised to be proactive and optimize the Keywords and Phrases to cater to those who prefer voice search over typing search.
Voice Search SEO mainly targets searches that utilize voice assistance while looking for queries over the internet. This article will walk you through the entire process of opting for a voice search SEO approach, crafting an SEO strategy around it, and fetching more viewers and visitors to your website.
Introduction to Voice Search and its Growing Popularity
Smartphones and speakers have really made the lives of users easy. They don't need to put a lot of effort while performing a particular task and rather can do it in the easiest possible manner. For instance, in the world of search engines, voice search is gaining a lot of popularity as it is an easier way of looking for answers than typing them in search bars.
What makes 'voice search' a convenient manner of looking for answers is that it takes very less effort. All one has to do is press the mic button, recite a phrase and then check out the results. It's as simple as that!
With more and more people inclining towards this way of search queries, it's become pertinent for SEO experts to align their strategies around it. For that, there is a need to be proactive before they are no longer able to reap the benefits of voice search SEO.
How Voice Search Differs from Text-based Search Queries?
Source: Briightlocal
Contrary to the major misconception that voice search and text-based search queries provide the same results, that's really not true. As a matter of fact, the answers given by both these types of query-asking methods reap distinct results. Voice research makes results more local compared to text-based search queries. This is mainly because websites are more feasible for the global audience while the voice search tends to narrow the results down and give the searchers a specific, localized answer.
Phrases that are asked in an informal tone through the voice assistant are answered in the most natural manner possible. The most commonly used voice assistants are Siri, Google, and Cortana, which are trained to answer naturally asked queries in an informal manner.
Impact of Voice Search on SEO Strategies
Voice search has a massive impact on SEO strategies. The inclination of the audience towards asking queries by speaking them can't be ignored. Rather, it has the ability to change the entire landscape of SEO methodologies used by marketers. This is also because the way people ask for queries when they speak them is way different from how they would type them. The entire phrase tends to change when a person asks the question by speaking it out and tends to get more specific yet informal.
For instance, when people look for a hotel to dine in, they say it out as 'Which hotel serves the best Ramen around me?' Now the answers would be much more specific and distinct compared to what they would have been had the searcher types 'Best hotels in XYZ'.
This is why, it's obvious that voice search has a massive impact on the SEO strategies used by marketers. As a marketer who is aiming to be the first one to give relevant answers to the searchers and bring organic traffic to your website, you need to look for ways to enter the snippet portion of the search query. Also known as position zero, it would be the quickest and easiest possible manner for the user to check out the answer and he may even further to the website to get to know more about it.
Understanding Natural Language and Intent in Voice Queries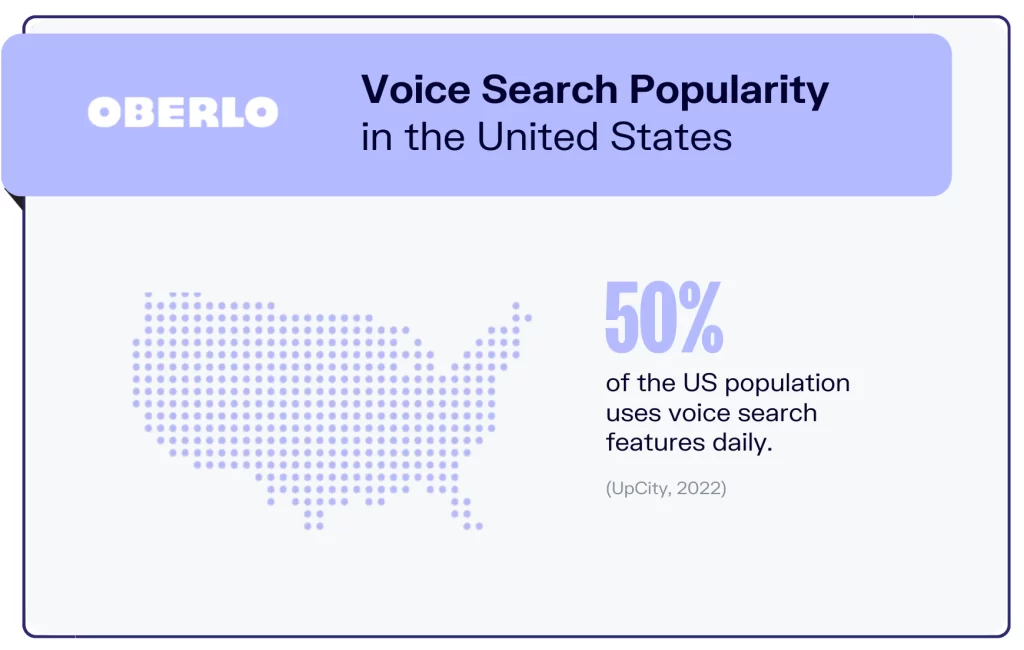 First things first, the SEO strategy needs to understand that whenever someone would ask questions using the voice assistants, he would use the most natural language possible. Natural language is always conversational. Hence, a Strong SEO Strategy has to take into account this aspect of the search query into consideration.
To help a business grow, it's necessary for the marketer to optimize the voice search and then figure out what he should do to deliver the required information in the most natural manner possible. Considering the basic social behavior of humans in regular life and then aligning it with the content created is the way to go!
Optimizing Content for Voice Search: Tips and Best Practices
Now that you are aware of the significance of SEO strategy based on optimizing voice search, you must be ready to unlock the secrets of how to do so. Well, it's pretty easy. Here are some tips and best practices to follow to fetch maximum visitors to your website, targeting those who ask queries by speaking them out.
a.   Indexing Matters
You need to revolutionize your SEO approach and index the content everywhere to rank higher in search engines. As you would be available everywhere on the internet, it would be possible for you to improve your traffic and bring maximum organic traffic to your website. If you index the content on Google Maps and Google Search, you will be able to take your website to the next level.
b.   Update Your Google Business Profile
Want to maximize your content's potential through voice optimization? There is nothing better than updating your Google Business Profile. The people looking for queries through voice search mostly seek targeted answers to their questions.  If your business profile is updated and has accurate contact information, your chances of fetching more customers would augment multifold.
c. Technical Considerations for Voice Search Optimization
Keeping in mind the technical considerations for voice search optimization will surely help you get ahead of others in the competition. You need to transform the keywords as per the search habits of the people on the internet. For that, go for long-tail keyword research as they make it feasible for the searchers to come to your website and find the answers.
Most of the time, people use voice search using their mobiles. To achieve unparalleled success on the internet, you need to make your website as mobile-friendly as possible. If all the parts of the website are easy to navigate, it will get more views efficiently.
Local Voice Search Optimization for Businesses

Source: BloggingWizard
As mentioned before, voice search is more inclined towards bringing forward localized searches as answers to the questions asked. By optimizing the business and making it visible in the local search results, it gets easier for the marketer to achieve the set goals. A business that looks forward to seeking geographical benefits of optimization should put the directions towards physical location out there on the internet.
Importance of Featured Snippets in Voice Search Results
The market is able to unleash the power of SEO when the content gets featured on snippets in the voice search results. If your content is able to provide the user with an exact answer to the question he is looking for, he doesn't look further and is satisfied with the results. Featuring the snippets is surely a great way to create a positive image of your website for the users. Even for the next time, they would prefer looking for answers on your websites, particularly rather than clicking on your competitor's website.
Voice Search and Mobile Optimization: What You Need to Know
As mentioned before, most internet users prefer asking questions to the voice assistant on their phones. This is why, it is necessary that you are website is highly mobile-optimized and can be easily navigated on it. Website pages that are optimized for mobile are able to elevate the experience of the users to a greater level. Alongside this, it is necessary to ensure the high loading speed of the website when navigating through the mobile so that the user doesn't get annoyed and turn off the browser.
Tools and Resources for Voice Search Optimization
If you want to nominate the Search Engine Optimization World,  you need to use accurate tools and resources for voice search optimization.
a.   Keywordit
A very reliable tool for voice search optimization used by SEO strategists is Keywordit. It lets them know about the recent trends and most asked questions on the internet.
b.   Long Tail Pro
Though long tail Pro is a paid tool, it will help you look for the best long tail keywords that will fetch you organic traffic on your website.
Final Thoughts
Your digital roadmap needs to take into account the significance of voice search and how it can impact the business. An all-encompassing optimization plan definitely considers SEO strategies catering to voice searches. Your keyword targeting approach, link-building plan, and web presence optimization strategy need to inculcate voice search in them for better results.