Google tag manager is an element that makes working on Google super easy. It is a free-of-cost system that helps you manage your website's marketing tags. Whether the snippets of code or the tracking pixels, the google tag manager makes usage of the website easy. What makes them even more desirable is that you don't need to modify the code to make your website work well on computers or mobiles. Alongside this, it helps you customize the data you have received from Analytics.
What is Google Tag Manager?
If you are new to the world of website management, you would be curious to know how google tag manager works for you. In simple words, it is an SEO Strategy that helps share the information from your website, which is one data source, with google analytics, which is another data source. The source of this sharing is Google Tag Manager. This system makes things easier when you have numerous tags you need to manage. If you are unaware of the whole process and don't know how to Configure Google Tag Manager, this article will clear it all for you.
What are Tags, Triggers, and Variables?
Now that you have understood GTM, you need to learn about its other elements. Tags, triggers, and variables are three different elements of the Google Tag Manager, which make the whole system work efficiently. Elimination of even a single part from them will make the entire GTM system useless for you. Hence, you need to give equal importance to each of them and make them work in your favor.
Tags
Tags are the snippets of code. Web developers use them to track pixels from a third-party tool. These tags are those that let the GTM know what it needs to do. Some of these tags are Facebook pixels, Adwords Remarketing code, and Heatmap tracking code, among others.
Triggers
Once you have set up the tag, you need to fire it using triggers. Triggers inform the tag managers where and when they need to fire the tag. No matter whether it's the link click or the page view, fire tagging can be done anywhere through triggers. If you were wondering what variables are in GTM and which are the most important, surely triggers are the most crucial ones!
Some common examples of triggers are Links clicks, Custom events, and Pageviews.
Variables
An additional thing that you would need, along with the tags and triggers, is the variables. They offer extra information required by the google tag manager to help your tag and trigger work efficiently. One of the easiest variables you can create for yourself in GTM is the Google Analytics UA number.
Using variables correctly will help you organize all your web pages the most efficiently and straightforwardly possible.
How to Setup An Account for Google Tag Manager?
Setting up an account for Google Tag Manager is the first thing you need to learn to avail all of its benefits. This whole process is easy and will take merely a few minutes to finish.
You need to install the Google Tag Manager on your laptop. It will help you configure the tags from Google Analytics, Floodlights, and Google Ads.
Now, navigate to the right corner, move up to the option 'Create Account,' and click it. Wait for a few moments and check out the next window.
Here, you will have to add information like account name, country, container name, and target platform.
The same container name can be used for the account name in case you are an advertiser. Otherwise, you would have to change it.
Now go to the right side up to the option 'Create account' and click it. Once you accept all the terms and conditions of GTM, your account will be ready!
Sign-Up For an Account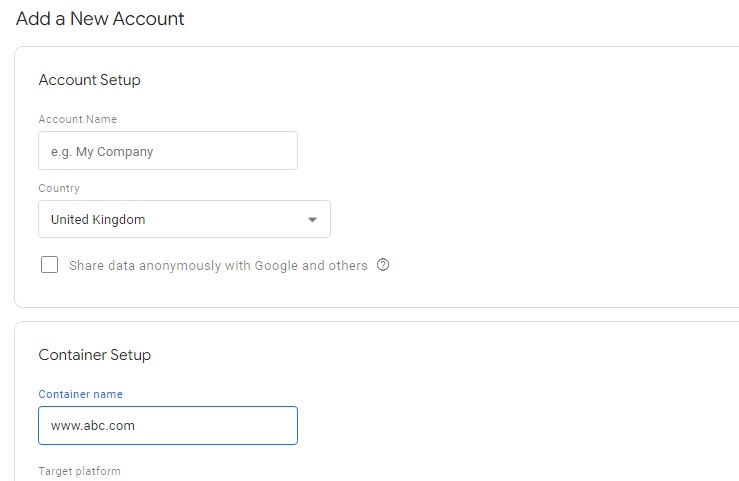 As you have made an account on GTM, you need to sign-up for it to start working.
 Follow the Coding Instruction
In the next window, you will see various codes and instructions that you need to follow. It would include the page <head> and the opening <body>. Once you are done, you can apply the codes instantly on your web pages or, later on, whenever you want.
Set Up a Tag
Don't know  How to create Tags in GTM but want to do so? Read on! Through the GTM, you can set up numerous tag configurations. It would aid you in analyzing your viewers' behavior and alter your acts according to that. However, for authentic information, you need to arrange and manage the tags in the right manner.
For proper working of the tags, use the tags, use the format type – the name of the app – detail.
Setup a New Tag in GTM
Now that you want to set up a new tag in GTM, you need to go to the dashboard. Here you will see the option 'add a new tag'. You need to click this option and go ahead.
Configure Your Tag
In this step, give a title to the tag. Once done, choose the option 'Tag configuration.'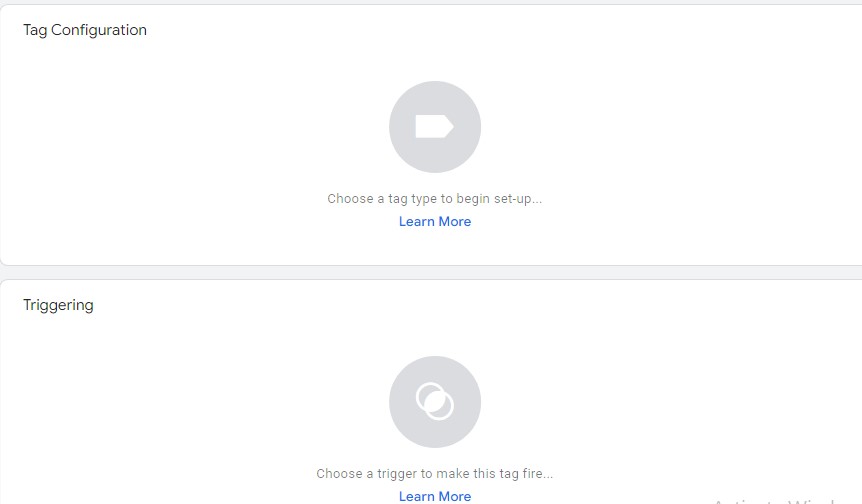 Choose Tag Type
The tag configuration will take you one step ahead, where you need to opt for a type for the new tag. The options available in terms of type are numerous. It's also possible to customize a tag according to your own requirement.
Link Your Tag to Google Analytics Tracking
Now, to help Google track your analytics, you need to use your Web Property ID. You will get it from your Google Analytics account of yours. Now, choose a track type from the available options and go ahead.
Choose a Trigger
This step requires you to select a trigger, which is simply the recorded tag. Any person viewing your web page can reach it through this trigger.
Activate Your Tags
Here, you need to activate all your tags. Once you have saved it, simply click the option 'submit' and it will be activated.
Add Name and Description to Tag
To ensure that all your tags are well organized, you need to add the name and description of the tag.
Ensure Your Tag Appears in "Version Summary"
Here, you need to check if the tag appears in the version summary or not! If it does, it means the tag is published, and you can move ahead to the next step.
How to Configure Google Analytics through GTM?
Now that your GTM is installed and your account is made, you will be configuring your first tag with Google Analytics.
Source: Hubspot blog
How to Create Variables in GTM for GA?
In order to create variables in GTM for GA, you simply need to use the drop-down option of Google Analytics and choose the right options.
Click "Variables" on GTM Home Page
The drop-down window will showcase various choices. You need to select Variables from them.
Under "User Defined Variables," Click New
Now, you will see the various options under users defined variables. Here, you need to navigate all the way to NEW and choose it.

Name Your Variable
Once the new window opens, you need to give a name to the new variable.
Pick Variable Type
Choose the variable type you require to move ahead of all the options available.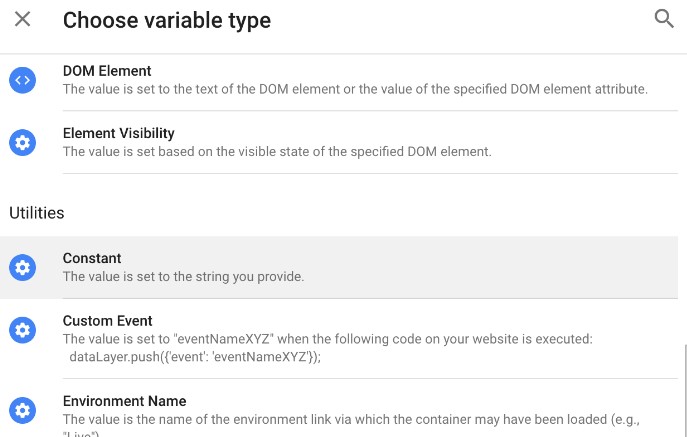 Save Your Settings
Once you have chosen a type, save all your settings. It will ensure your efforts don't get wasted!
How to Edit a Tag Manager and Change its Values
You can definitely edit the tag manager and bring some changes to it as you require. For that, you need to follow the following steps/:
Choose Tag to Edit
Out of all the tags that you have created, choose the one you need to edit. Be really careful while choosing the tag as it will affect the management and organization of all your tags.
Click Gray "+" Sign Icon Beside "Web Property ID" Box
Next, you will see a '+' sign next to the Web Property ID box. You need to click it and go ahead with the next step.
Edit a Variable
Here, choose the exact variable you want to edit and bring your desired changes.
Click Save
The option 'save' will help you save all the recently made changes, ensuring that your data isn't lost.
.
Final Thoughts
Google Tag manager makes things quite easy. Though initially, you may find it a little difficult to use. However, as soon as you get the hang of it, it will offer you a straightforward manner of managing your website. Tags, triggers, and variables ensure that visitors reach your web pages easily and can navigate through them with utmost ease. Arrange the tags properly, so they don't cause confusion or problems.