The Internet is the biggest marketing tool for businesses in today's time. Before heading to the market, consumers prefer searching for products online. Google is their best friend, which tells them what to buy and from where! Whatever it shows them on its first page, they tend to believe in it with their eyes closed. If your business gets accepted on Google, you can see more traffic on your website. So, It is when you need Search Engine Optimization services. However, you cant randomly choose an SEO company. Instead, there are many things you need to consider before you select an SEO company to expand your business.
Why do Businesses Need an SEO Company?
Businesses need an SEO company to augment their visibility and acceptance amongst the audience. As a business owner, you may not know how to rank higher in the search results of Google. This is the skill of an SEO expert. A long-term strategy to meet the goals of your business is fruitful if the SEO works efficiently. The experts working in the company can track the results of your campaigns and make the necessary amendments when needed. Hence, businesses need assistance from an SEO company to thrive and be profitable.
Points to Consider While Choosing an SEO Company?
Choosing the Best SEO Company can be tricky as there would be numerous options to consider. However, as a business owner, you need to consider the SEO company you select as an extension of your crew of workers. Therefore, the chosen company shouldn't only be an expert at SEO and allied activities and be easy to communicate with.
Apart from this, here are some points that you need to consider while choosing an SEO company.
Company's Services and Specialties
Having a detailed look at an SEO company's services is the first thing! However, the task of SEO experts goes beyond providing basic SEO services. Instead, they should aid the business in implementing strategies that would generate actual results.
No matter how challenging the competitors are, your SEO provider must be able to manage the search engine algorithm updates and beat the competitors at being visible to prospective customers. Traffic on your website and the ranking are the benchmarks of optimum performance. However, the services shouldn't be limited just to the traffic on your website. Instead, the company should offer you search engine ranking while crafting brand promotion strategies for you.
The company also needs to have some experts that perform on-page and off-page SEO optimization for you. To gain maximum benefit out of the services, it is necessary to use multiple meta tags on the business's website and have hyperlinks and internal links. This is when a visitor navigates around your website for an extended period. Then, he moves through the sale funnel and eventually makes up his mind to become your permanent consumer.
The team of SEO experts that you hire must have the specialty to sense the coming trends proactively and work on them meritoriously. Therefore, opting for industry experts will be a good idea for you in the long run.
Check Reviews and References
The previous performance of an SEO company is easy to comprehend simply by checking out its reviews. If the previous clients have shown remarkable performance in becoming visible on Google, this company will probably work in your favor.
To be sure about choosing the right SEO company, it is a great idea to keep track of businesses that have recently become successful in managing their online presence. Then, please get to know about the SEO services they chose and make a reference list. These testimonials will help you decide that you wouldn't regret it later.
Company Experiences and Ethics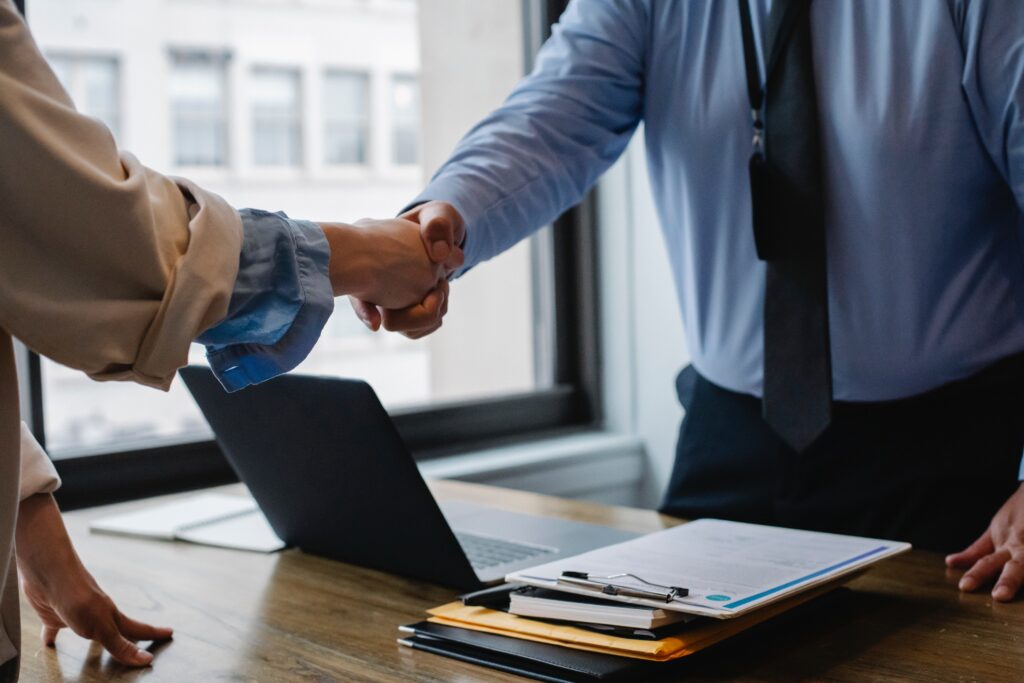 A company providing SEO services for a long time has withstood the test of time commendably. With more experience, SEO experts can tackle all kinds of situations without letting a problem harm their client's business.
An SEO company is a team of experts. You can swiftly learn about the culture and work ethics of the company simply by going through the LinkedIn profiles of the team members. If everyone in the team has the moral and ethical spirits to connect with the vision of your business, only then should you sign a contract with the SEO company.
Company's Followers and Subscribers
An SEO company should be able to expand its own business before helping you do so! You can quickly get to know about the skills of SEO experts by having a glance at their social media platforms. A company that has gained the maximum number of followers and subscribers can surely help you do so!
Read the blogs and newsletters by the competing SEO companies regularly, and this will help you learn about their working situation.
Contracts and Pricing
Good research on the SEO companies available to offer you their services and the regular fee they charge will help you make the right decision. Every SEO company asks for a price depending on its experience, expertise, specialties, and the services you are asking for.
If you are tight on the budget, you can get basic SEO services from the company, such as web designing and KW optimization. However, if you can spend some extra bucks, let the SEO experts draft extensive search engine optimization plans for you, and it will aid your business immensely.
Schedule a Consultation
Once you have rounded upon an SEO company, you need to schedule a consultation with the representative. Before you step into his office:
Make sure that you have done enough research regarding the company's services.

Know about their budget.

Understand their working methodology well.
Questions to Ask From an SEO Company.
What SEO Services do you offer?
SEO services are multiple! You might not even be requiring all of them. Hence, ask the SEO company consultant about the services they offer. It would be an extension of your business, so know what it would bring.
How long have you been in the SEO industry?
Experience matters a lot! If the SEO company has been in the industry for a long, it would be able to understand the market competition deeply, compared to a start-up company that has not been through challenging situations before.
How Will You Improve the Google Rankings?
This is the most pertinent question to ask. An SEO company should be able to improve your google rankings effectively. The technical SEO audit helps in realizing whether there has been any improvement in the google rankings or not! If the company has good knowledge regarding the continuous changes in Google's algorithms and can manage its plans according to that, it will help your rankings positively.
How Often Will You send Reports, and What will they contain?
Periodic reports are an excellent way to gauge the success of any activity. It is essential to ask the SEO company how often they will be sending you the reports and what they will entail. You could ask for the monthly, fortnightly, or weekly reports according to your suitability and convenience.
What would be the part of these reports is also essential. To make the whole system of reporting valuable, it is pertinent to consider only those tasks that make a difference. For instance, the company needs to inform about all SEO-related activities like content reach, link generation, and results. In addition, the generation of web traffic due to some strategy and views should be part of the reports.
How do you Measure SEO Success?
One query that you need an answer to is: how the SEO Company measures the success of its campaign crafted for you. It is crucial because, in the long run, a difference in opinion could cause conflict. Hence, it is necessary to be on the same page when deciding the success factors.
As a business owner, your gauging point should be the volume of websites visitors who went down the sale funnel and became your consumer. However, even before that, it is necessary to set some clear goals and objectives with the SEO Company, which will help you gauge the performance lucidly. Detailed discussions in multiple sittings will remove all the chances of uncertainty or confusion later on.
Final Thoughts
In today's time, Search engine optimization is necessary for a business to be visible to the consumers. If a product or service is obscure and burdened by many competitors who are above you on the Google search results, the profit prospects diminish. You can achieve your online marketing goals if the SEO Company looks into why you are unable to fetch the desired volume of consumers and does something to sort this out!